Baby diapers chennai- Premium A grade-Brand: Joy cuddle- best price-Pack of 50 nos
Baby Diapers chennai: Combo Pack of 50 Pcs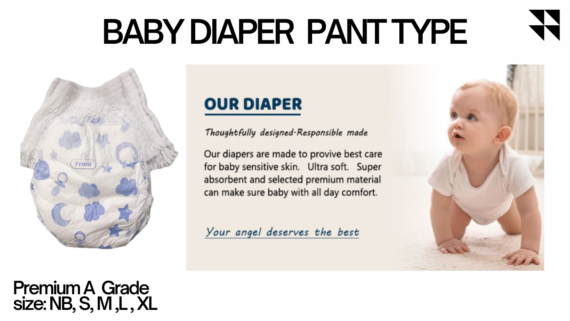 Specifications:
Available in Size – Medium (6 to I I kg), Large , XL-
They are available in pack of 5's
COMBO pack of 50 nos
We all know the benefits of diapers and hence every parent wants to make the right choices when it comes to selecting the best baby diaper for their little ones.
JOY CUDDLE BABY DIAPERS are the right choice !!!!
Globally accepted size standards with fitting leg cuffs that wrap neatly around baby's legs and bottom.
Give your baby the best welcome years with Baby Diapers.
Product Description
Baby diapers chennai- Premium A grade-Brand: Joy cuddle- size: M,L,XL
Brand: JOY CUDDLE
Baby diapers chennai are critical to the well-being of a baby, absorbing hygienically the body waste of infants. Babies have delicate and sensitive skin which requires special care and attention, especially from birth upto 24 months.
Diapers are made sandwiching a super absorbent pad between non-woven fabric sheets and wood fluff pulp which prevents fluid leakage, bacteria growth and gives the diaper the desired shape.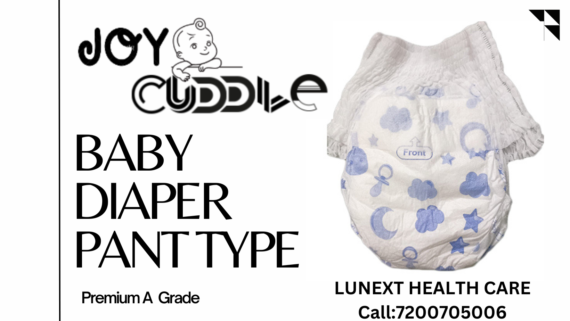 Product video: https://youtu.be/AmKVBnAUK58
Free Shipping PAN INDIA.. Call/whatsapp: 7200705006
Email: sale@lunextcare.com
locate us: https://g.page/LUNEXT?share