Adult Diapers-Friends Economy Adult Diapers-Pack of 10 nos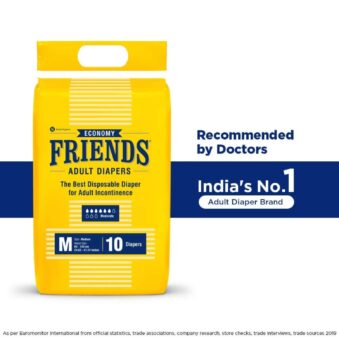 PRODUCT DETAILS
Description
FRIENDS Economy Adult Diaper comes with an anti-bacterial super absorbent gel core that quickly locks fluid away. FRIENDS Adult Diapers ensures triple protection against odour, leak and moisture so that you can go about your day, worry-free. It provides up to 8 hours of protection against moderate urine leakage.
Uses of Friends Economy Adult Diapers Medium, 10 Count
Personal Hygiene
Key Ingredients
Antibacterial SAP, Cotton Top sheet, Side leak gaurds, fast liquid distribution layer.