Head Immobilizer for stretcher chennai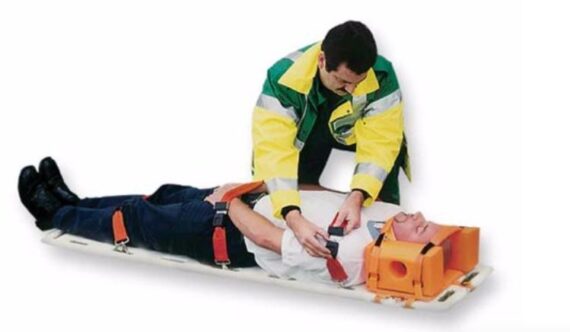 Head immobilizer is easy to use and is compatible to all spineboards and backboards on the market except for EG and CJ boards.
Our immobilizers feature side blocks with wide fast-stick closures for a snug fit and up to 50% more support surface. Immobilizer has large circular ear holes to monitor bleeding and fluid drainage.
Also comes with 2 head/chin straps and a base plate that adheres easily to the board.
The Kemp immobilizer has no metal components and can be worn during x-rays, MRI and CT scan procedures.
It's waterproof and buoyant so it can be used for water rescues. Can easily be cleaned and disinfected for reuse.